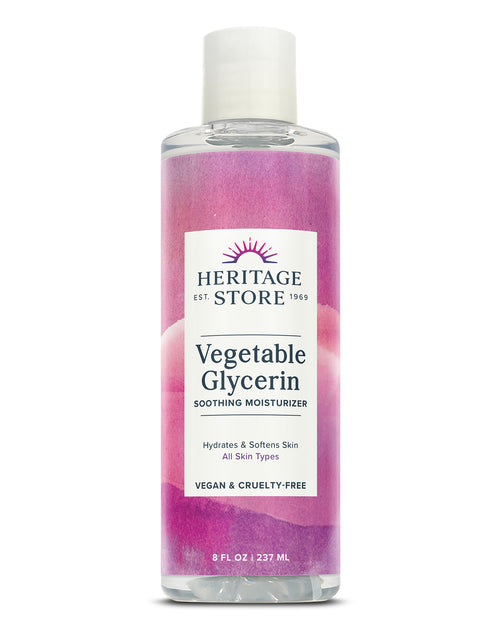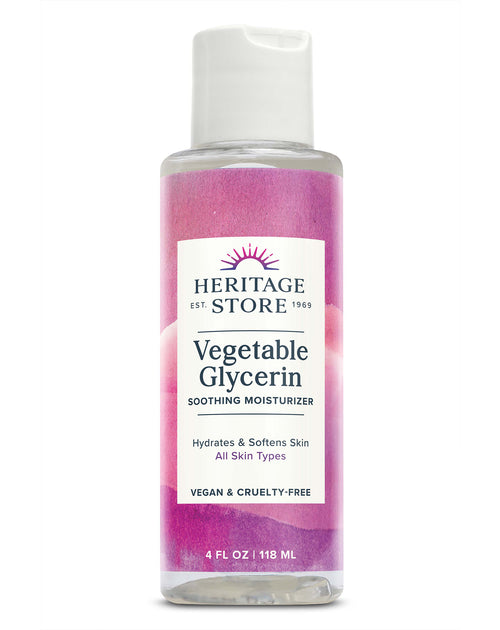 Looking for dewy skin and glossy hair? Vegetable Glycerin has emollient-like properties and and helps moisturize the skin for head-to-toe hydration. From custom shampoos and conditioners to hydrating serums and body washes, Heritage Store Vegetable Glycerin empowers you to create DIY solutions for your healthiest skin and hair.
Details
Colorless, odorless, and highly soluble, you can make our sweet, moisturizing emollient the foundation for soaps, setting sprays, bath bombs, and more. Pure and fragrance free, also try mixing it with flower waters, bath salts, and essential oils for relaxing, rejuvenating self-care formulas that benefit both your body and mind. With Heritage Store Vegetable Glycerin, you can soften and soothe dry, cracked skin and boost your hair's natural shine – your way.
How to Use
Add 1 tsp of Vegetable Glycerin to water or beverage of choice for a slightly sweet taste. Based on the Edgar Cayce readings, add 1 tsp to 3/4 oz of water with a few drops of herbal supplement of choice. Also may be used as a natural emollient for face and body lotion wherever your skin needs soothing. Mix with flower waters, bath salts or essential oils to create natural body care formulas.
YOU MAY ALSO LIKE
Sorry, there are no recommended products.