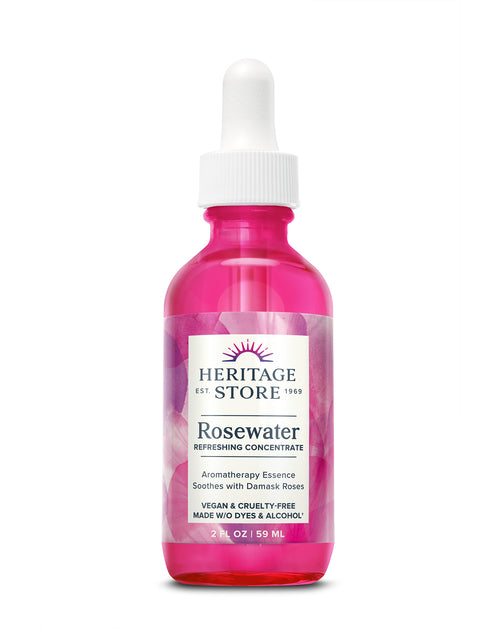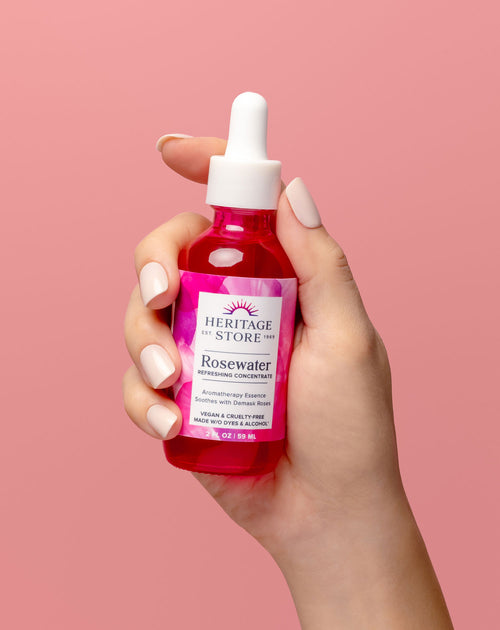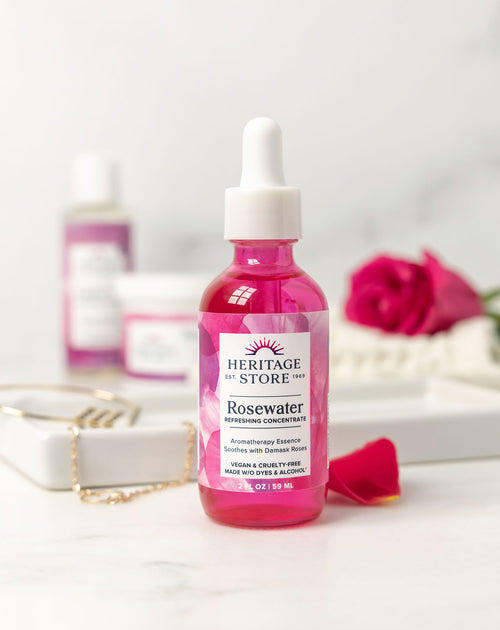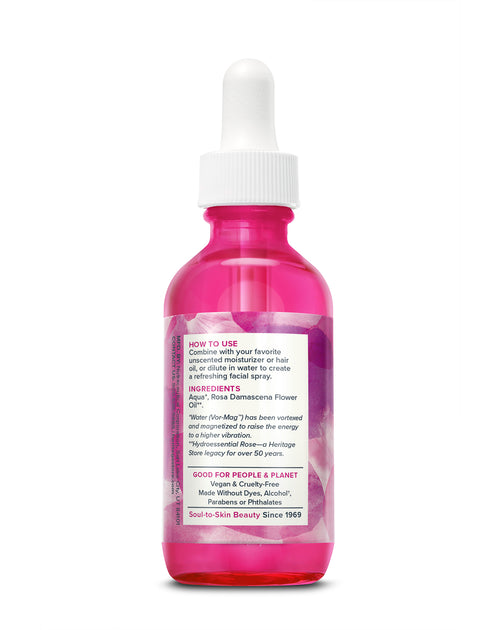 The rich rejuvenation of rosewater. Your way. Believed to be the original perfume, rosewater's benefits go well beyond providing an elegant, elevating aroma that won't overwhelm the senses.
Details
Helping to balance natural oils and restore your most youthful look, Heritage Store Rose Petals Rosewater Concentrate soothes and hydrates delicate, mature, or weather-worn skin. Combine it with glycerin and moisturize your scalp or brush through your hair strands for added shine.
How to Use
For an instant facial refresh or to set your makeup with a soft, dewy glow, dilute Rosewater Concentrate with water in a spray bottle and spritz on. Highly versatile, you can also mix it with your favorite therapeutic ingredients to create your own complexion-toning formulas. However you use it, you're sure to love Rosewater Concentrate's aromatherapeutic, revitalizing essence on your body, mind, and spirit.
Ingredients
Ingredients: Purified Water*, Vegetable Glycerin, and Hydroessential Rose (Rosa Damascena).
*Water (Vor-Mag) has been vortexed and magnetized to raise the energy to a higher vibration that we believe to be more beneficial.
YOU MAY ALSO LIKE
Sorry, there are no recommended products.