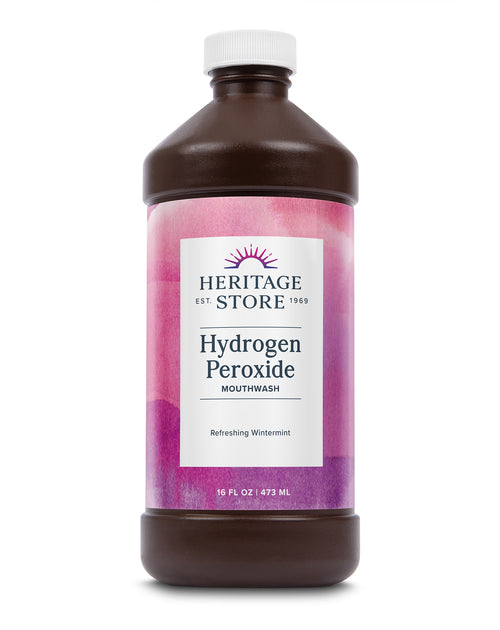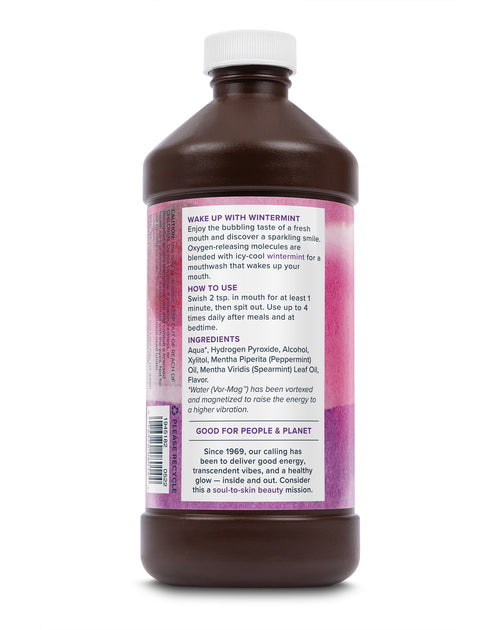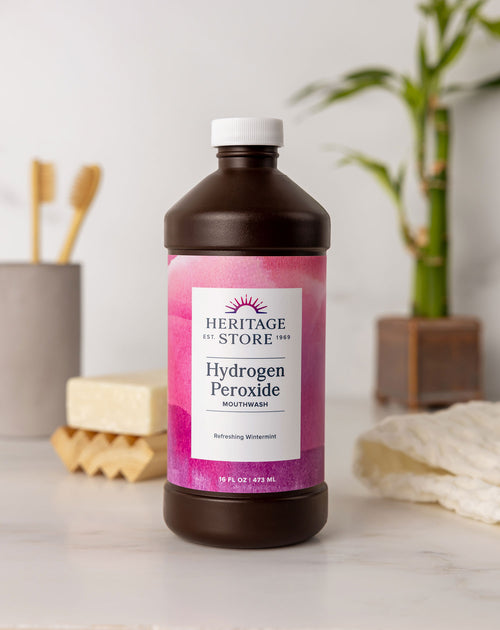 Clean confidence for your most authentic smile. Combining the cleansing strength of hydrogen peroxide with natural wintergreen flavor and the cool, minty freshness of peppermint and spearmint essential oils, Heritage Store Hydrogen Peroxide Mouthwash makes your mouth come alive.
Details
Penetrating the periodontal areas between your teeth, hydrogen peroxide's foaming action releases oxygen throughout the oral environment, for clean, fresh breath. Additionally, hydrogen peroxide can help to soothe irritations on your tongue, gums, or inside cheeks. For long-lasting freshness, use Heritage Store Hydrogen Peroxide Mouthwash up to four times a day and make sure to show your bright, confident smile wherever you go!
How to Use
Swish 2 tsp of HPM for at least one minute and expel.
Ingredients
Water, Hydrogen Peroxide, Alcohol, Mentha Viridis (Spearmint) Essential Oil, Mentha piperita (Peppermint) Essential Oil, Natural Wintergreen Flavor, Xylitol.
YOU MAY ALSO LIKE
Sorry, there are no recommended products.