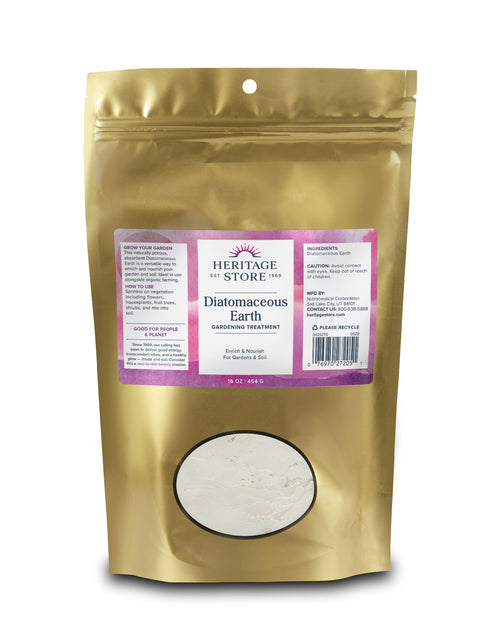 Let your garden thrive. Made specifically for your home garden, this naturally porous, absorbent Diatomaceous Earth is a versatile way to enrich and nourish your garden and soil. Ideal in use alongside organic farming.
Details
Help your garden thrive with Diatomaceous Earth.
Sprinkle onto your outdoor garden, such as flowers and vegetation.
Sprinkle on your indoor houseplants.
Insider tip: Mix into soil for any outdoor gardening or indoor repotting.
Every brand deserves a refresh—we updated our packaging, but rest assured our formulas are exactly the same.
How to Use
Sprinkle on vegetation including flowers, houseplants, fruit trees, shrubs, and mix into soil.
YOU MAY ALSO LIKE
Sorry, there are no recommended products.