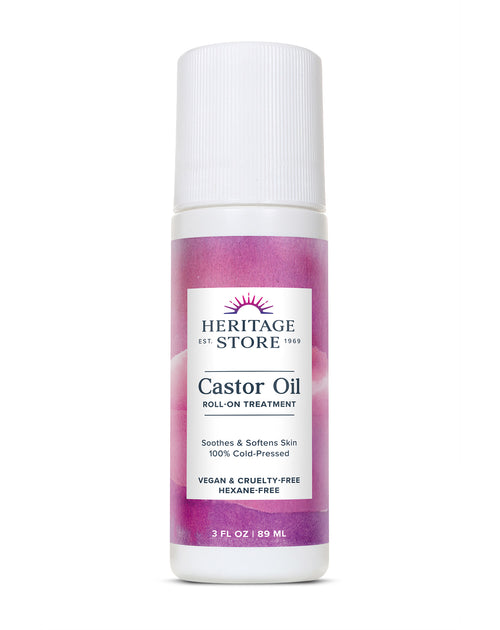 Roll on the rich hydration of castor oil. Known for its highly hydrating, self-care properties, you can now effortlessly apply castor oil using our no-mess, roll-on applicator.
Details
Rich in ricinoleic acid, castor oil is a natural moisturizer. Perfect for use with a warming massage to soothe and relax sore muscles and joints, it also smooths the appearance of uneven or discolored skin, strengthens hair, and softens cuticles, calluses, and other dry areas. Along with a variety of other uses, you can also apply castor oil over the lower abdomen to help you relax.
How to Use
Massage into any area where softening and soothing are desired. While you'll appreciate the convenience of our Castor Oil Roll-on, you'll love the quality of our oil: pure, cold-pressed, phthalate-free and paraben-free.
Ingredients
Pure, Cold Pressed Ricinus Communis (Castor) Oil.
YOU MAY ALSO LIKE
Sorry, there are no recommended products.