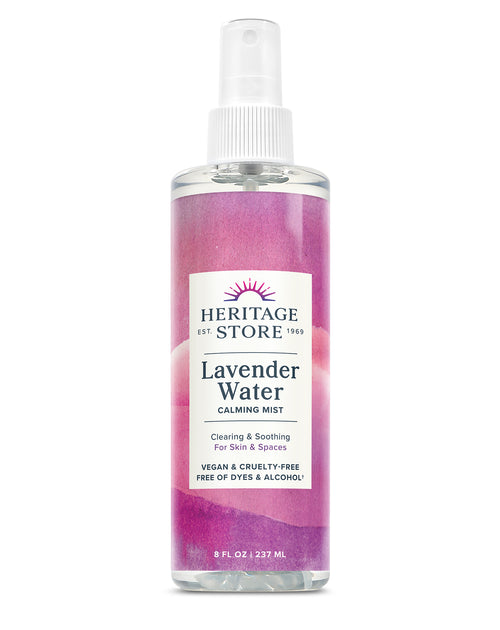 Basque in the serene essence of lavender… anytime. Formulated for quick and fuss-free application, simply mist our Lavender Flower Water onto your skin, use it to rinse your hair, add it to your bath water, or use it to enhance meditation.
Details
Cherished for centuries, lavender has been used to calm and relax both body and mind with its light, floral aroma.
Soothe the skin while reducing the appearance of imperfections for a smooth, glowing complexion.
Vor-mag™ water has been vortexed and magnetized to raise the energy and vibration.
Designed to soothe both your skin and your spirit.
Bottles proudly made of PCR packaging.



How to Use
Add to bath water or apply to skin as desired.
Ingredients
Vor-mag Water, Lavandula Angustifolia (Lavender) Oil.
YOU MAY ALSO LIKE
Sorry, there are no recommended products.