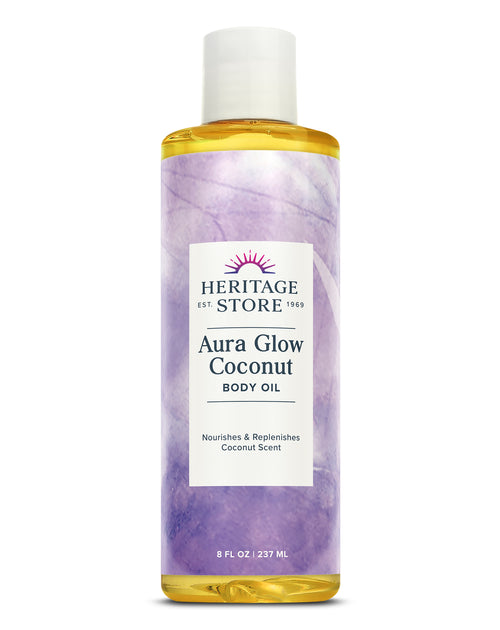 Aura Glow™ is the radiance and energy that comes from nurturing your body and your soul. With Heritage Store Aura Glow™ Coconut Musk, softer, more supple and radiant skin is a massage away. Designed to be easily absorbed into your body, our rich, nourishing combination of certified pure peanut, olive, lanolin, and vitamin E oils is the perfect full-body moisturizing emollient.
Details
Highly versatile, Aura Glow™ can be used as a daily massage and body oil, dry cuticle treatment, after shave, or after sun care to replenish, and rejuvenate your skin. However you use it, you'll love the transcendent coconut scent for a truly warm, comforting touch!
How to Use
Apply after bath or shower.
Ingredients
Arachis Hypogaea (Peanut) Oil, Olea Europaea (Olive) Fruit Oil, Lanolin Oil, Parfum (Coconut Musk), and Tocopherol
YOU MAY ALSO LIKE
Sorry, there are no recommended products.