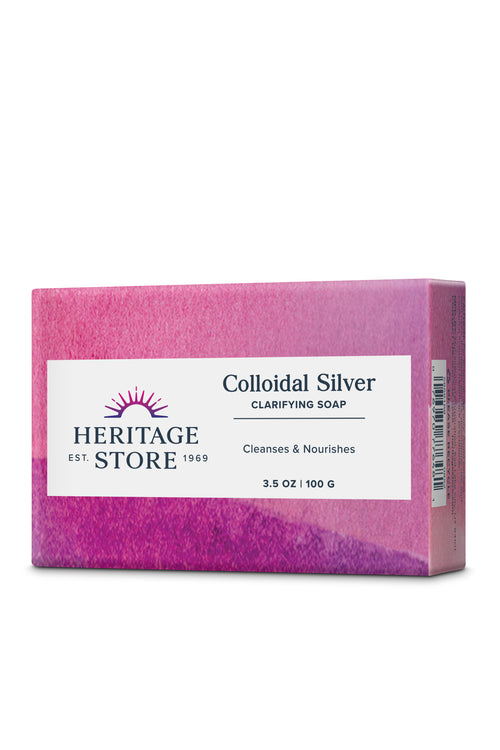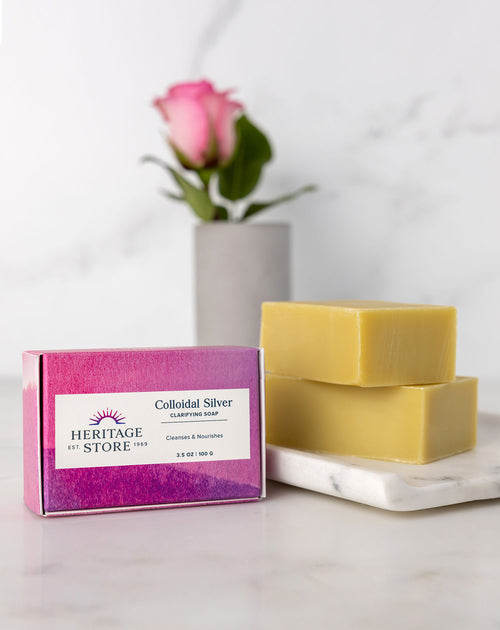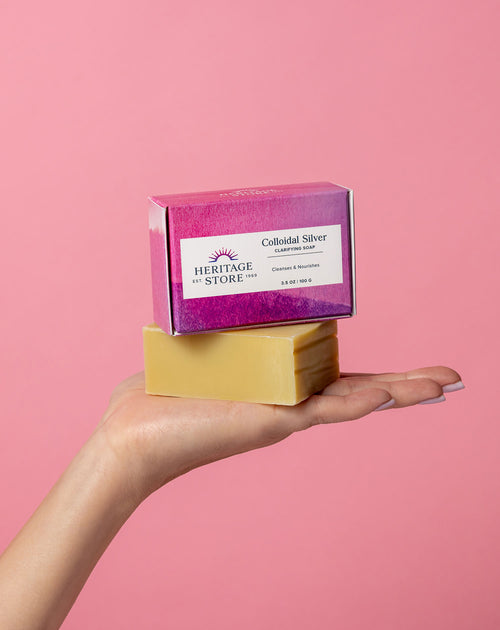 Formulated with Colloidal Silver for optimal cleansing benefits, which Rosemary and Cinnamon have been added to restore and uplift the senses.
Details
This soap deeply cleans and moisturizes without the use of unfriendly chemicals.
• Colloidal silver nourishes with rich, organic saponified oils of olive fruit, and coconut.
• Can balance oily or uneven areas of the skin.
How to Use
Use in the shower on clean, wet skin. Wet the bar and lather face and body for a gentle yet powerful cleansing. Rinse fully with warm water.
Ingredients
Olea Europaea (Olive) Oil, Aqua, Cocos Nucifera (Coconut) Oil, Elaeis Guineensis (Palm) Oil, Sodium Hydroxide, Fragrance, Rosmarinus Officinalis (Rosemary) Oil, Colloidal Silver
Cleanses & Nourishes
Vegan
Cruelty-Free
How We Like To Use
Now you can naturally cleanse impurities while refreshing your skin with the soothing and clarifying strength of silver.
Our Top Ingredients
Colloidal silver is made up of microscopic pieces of silver dispersed and suspended in water for high compatibility with your body.
YOU MAY ALSO LIKE
Sorry, there are no recommended products.