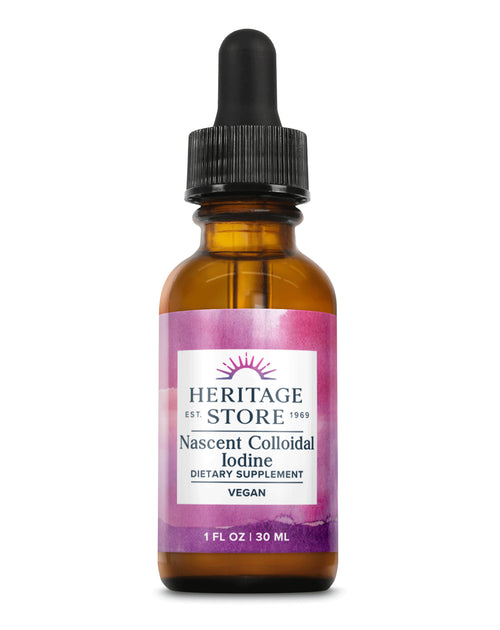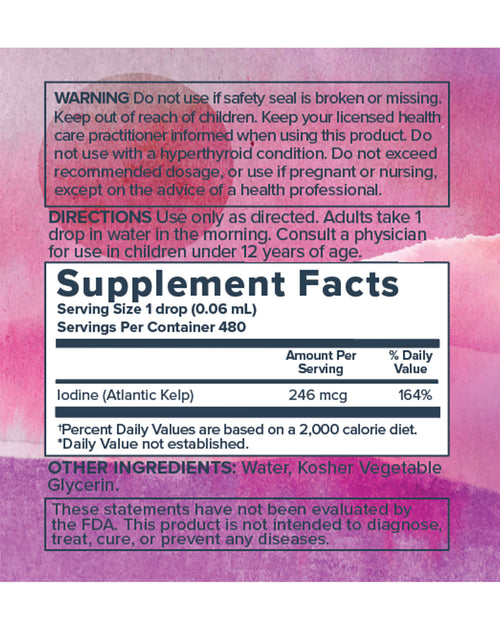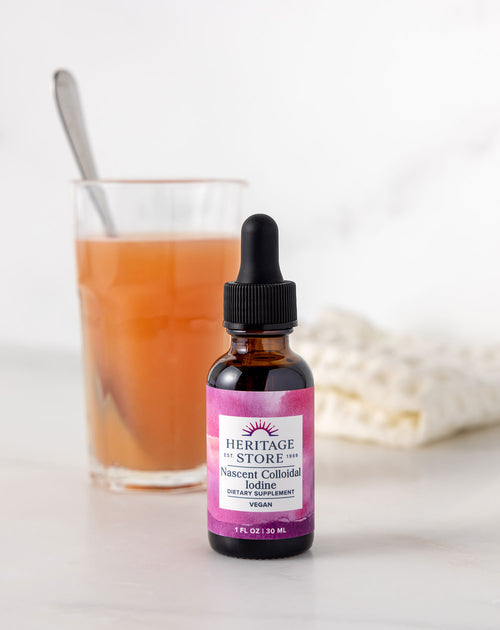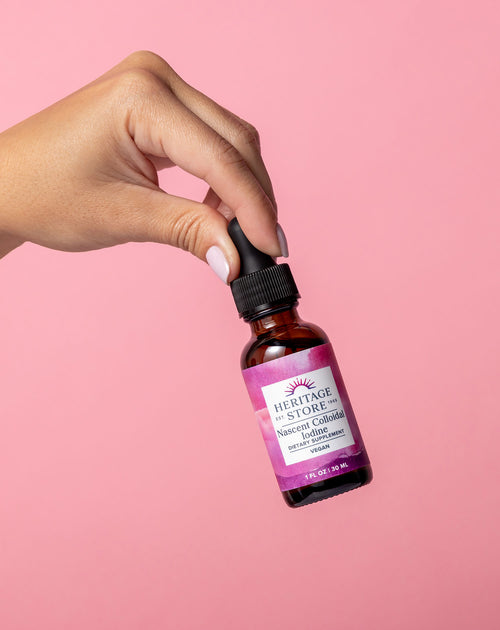 Discover the wellness benefits of Nascent Colloidal Iodine.
Details
This dietary supplement is a valuable nutrient to add to your wellness routine. Can be mixed into your morning smoothie or coffee.
How to Use
As a dietary supplement, use only as directed. Adults take 1 drop in water in the morning. Consult a physician for use in children under 12 years of age.
Ingredients
Deionized Water, Kosher Vegetable Glycerin
Nascent Iodine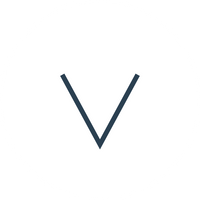 Vegan
Why We Love It
In our search for ultimate wellness, we love the support iodine.
Our Top Ingredients
Our Nascent Iodine is suspended in vegetable glycerin and water.
YOU MAY ALSO LIKE
Sorry, there are no recommended products.