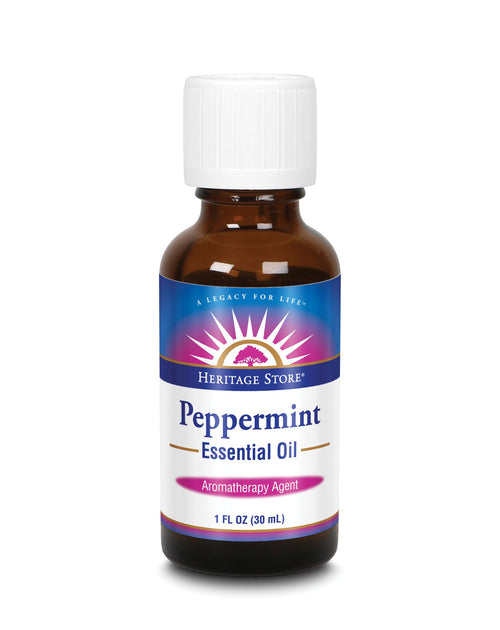 Awaken your senses, enliven your look. Fresh and minty, Heritage Store Peppermint Essential Oil energizes both body and mind. With its naturally occurring menthol content, peppermint is commonly used in complexion care as it may help to balance the skin. Simply add a few drops to your face wash or moisturizer and feel the revitalizing essence soften and tone your skin. Deeply cleansing, you can also add Peppermint Essential Oil to your shampoo or conditioner to nourish damaged hair and enhance the appearance of volume and thickness. Diffuse the enlivening aroma into the air to refresh your senses and to create a focused atmosphere, dilute it with a carrier oil and apply the combination onto your temples and forehead to help you relax or try mixing it with a massage oil for a full-body cooling, alleviating sensation. From head to toe, you will love Peppermint.
Ingredients: Mentha Piperita (Peppermint) Oil. 
YOU MAY ALSO LIKE
Sorry, there are no recommended products.