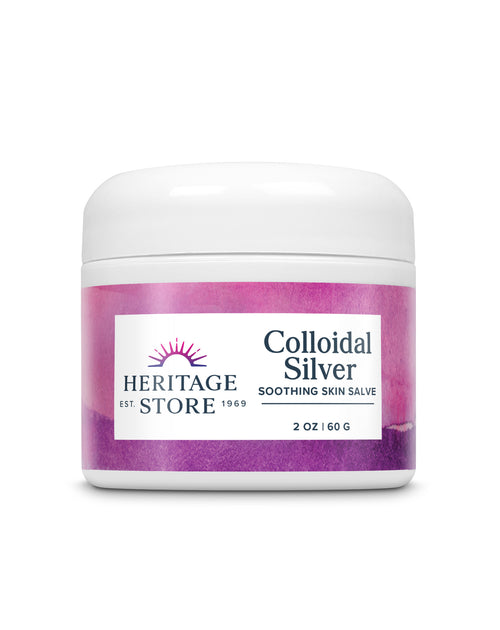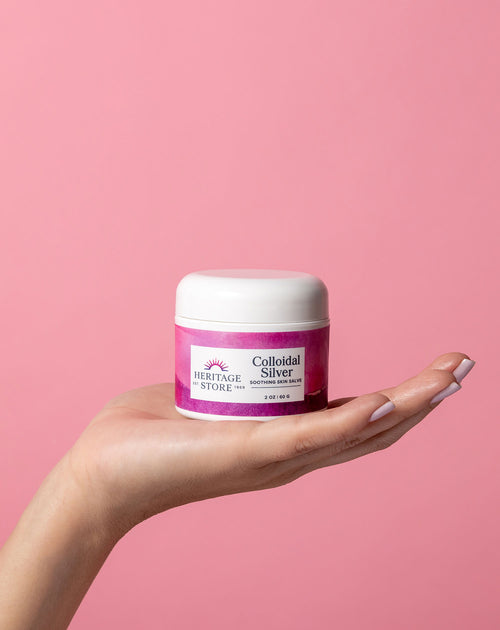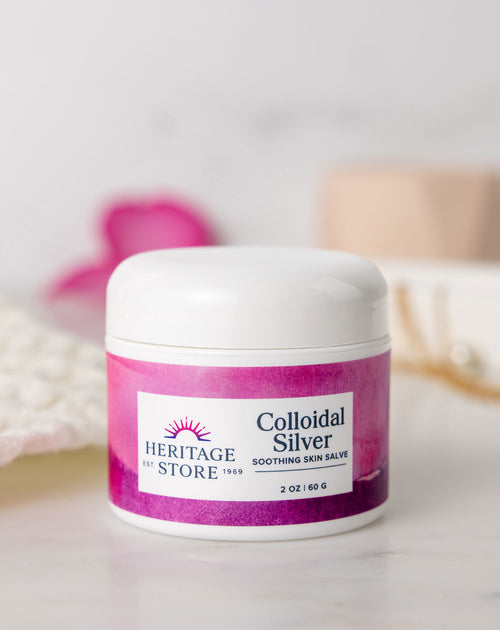 Calm, restore, and protect with the soothing strength of silver, lavender, aloe, honey, and baking soda.

Colloidal silver is made up of microscopic pieces of silver dispersed and suspended in water for compatibility with your body. Naturally nourishing, many users make sure to have it on hand as a topical treatment for minor cuts, scrapes, and scratches.

Details
For the optimal softening and smoothing salve, Heritage Store Colloidal Silver Salve includes the calming strength of essential lavender oil, the restoring power of aloe vera, the hydration of raw honey, and the cleansing exfoliation of baking soda.
How to Use
Apply a thin layer to skin and allow to dry. Repeat several times daily as needed.
Ingredients
Purified Water, Colloidal Silver, Aloe Barbadensis Gel, Vegetable Glycerin USP, Lavandula Angustifolia (Lavender), Sodium Bicarbonate, Phenoxyethanel and Raw Honey.
YOU MAY ALSO LIKE
Sorry, there are no recommended products.