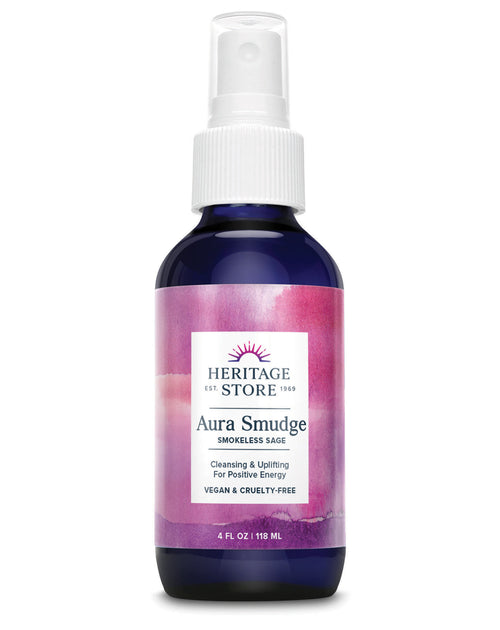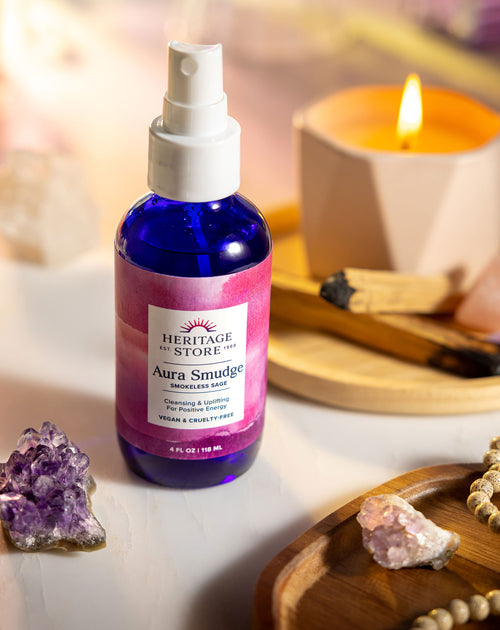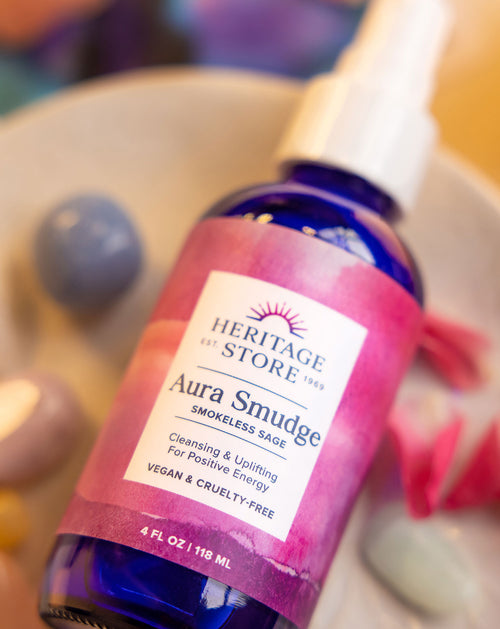 This pure aromatherapy misting spray is a smokeless alternative to a sage stick traditionally used to purify an area -- consider this all the good vibes without the cleanup.
Details
This smokeless purifying mist is the perfect addition to any meditation, mindfulness, or beauty rituals.
Dalmatian sage and juniper uplift and clear the air.
Our Vor-Mag water has been added to raise the energy to an even higher vibration.
Insider tip: Ideal for meditative spaces, yoga practice, positive focus, or new beginnings.
Every brand deserves a refresh – we updated our packaging but rest assured our formulas are exactly the same.
How to Use
Mist liberally and often, whenever and wherever you need to cleanse and purify. Shake well before using.
Ingredients
Vor-Mag Water (filtered water that has been vortexed and magnetized to raise the energy to a higher vibration that we believe to be more beneficial), Vegetable Glycerin, Salvia officinalis L. (Dalmation Sage - 30% thujone) Oil, Juniperus communis L. (Juniper) Oil.
Purifying Mist
Vegan
Cruelty-Free
Free of Dyes
Free of Alcohol
How We Like To Use
All the positive energy of the traditional sage stick, without the clean-up! We love misting our homes before yoga or any meditative practice.
Our Top Ingredients
Dalmatian sage is known as the best of all sage plants, perfect to use in meditative practices of energy cleansing.
YOU MAY ALSO LIKE
Sorry, there are no recommended products.