Aura Glow
Introducing the
Aura Glow Collection
Meet Heritage Store's brand new skincare regimen that's powered by brightening actives, clear quartz, and so much positive energy.
The magic of Heritage Store is the experience – it's the journey of elevating everything. Since 1969 we've aimed to bring together the joyful with the mystical, creating beauty rituals that nourish the skin and the soul.
The Aura Glow line originally launched as radiant body oils in the 1970s – paired with aura photography to showcase how one's aura becomes brighter after use. We've captured the spirit of this with the new Aura Glow Regimen developed to brighten and hydrate the skin using potent, minimal ingredients and the use of clear quartz crystals.
Aura Glow brings forward your most brilliant skin and self.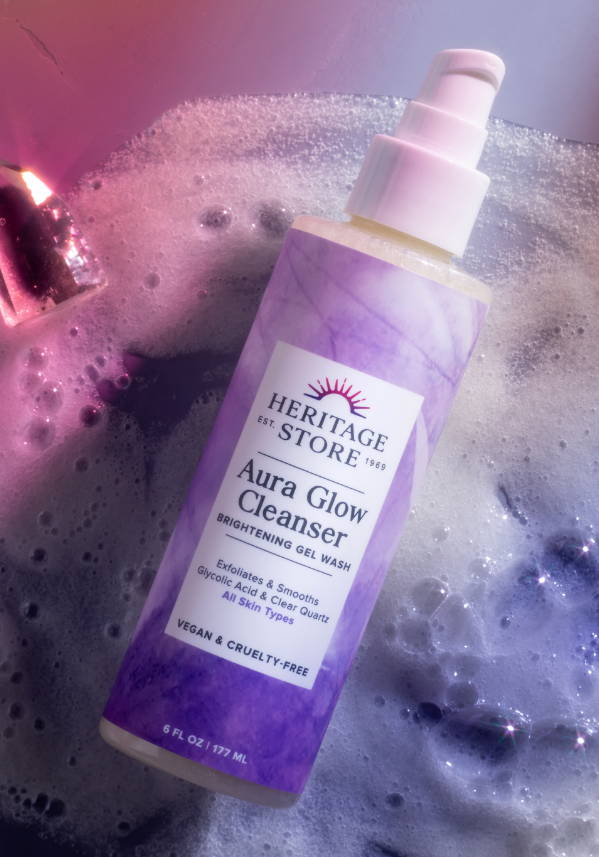 $14.99
This gentle gel cleanser works to exfoliate, smooth and balance uneven skin, and hydrate with ingredients like Glycolic Acid and Niacinamide – all while removing makeup and impurities.
$22.99
This lightweight gel-cream hydrates and renews with ingredients like Bakuchiol – all while delivering plumper looking skin and improving the appearance of tone and texture.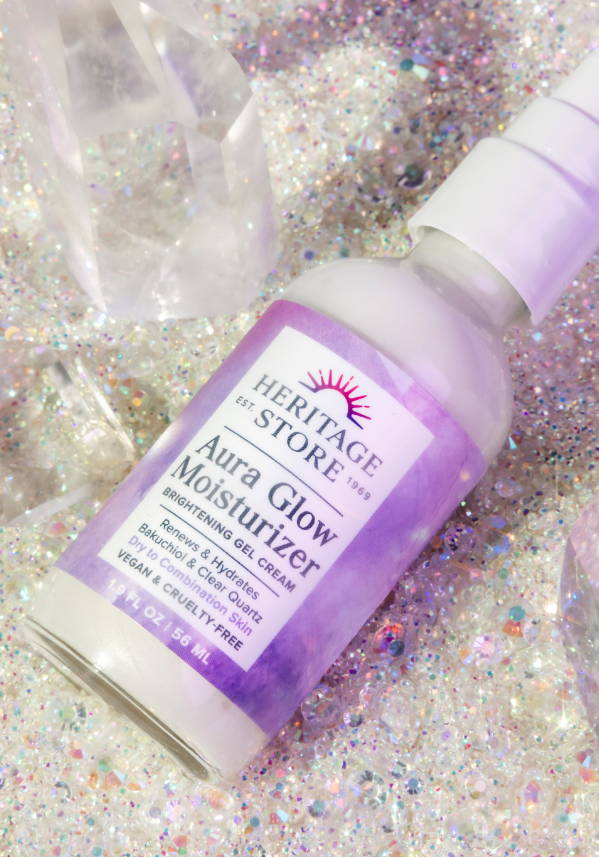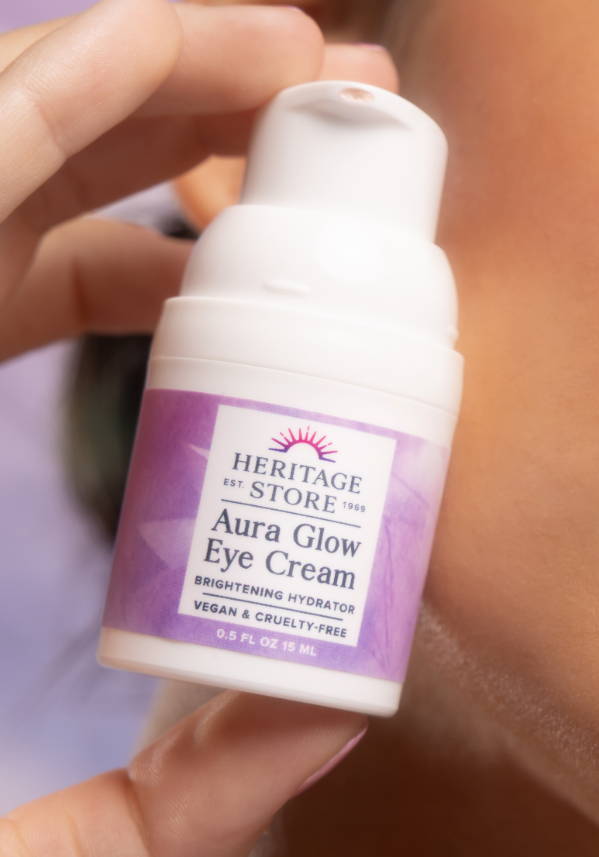 $18.99
This whipped eye gel-cream illuminates, hydrates, and provides firmer, plumper looking skin with ingredients like Bakuchiol – all while helping to reduce the look of fine lines, wrinkles, and puffiness.
$15.99
This luminous gel face mask revitalizes, refines, and uplifts the look of your skin with ingredients like AHA & Fruit Acids – all while helping to tighten and boost radiance.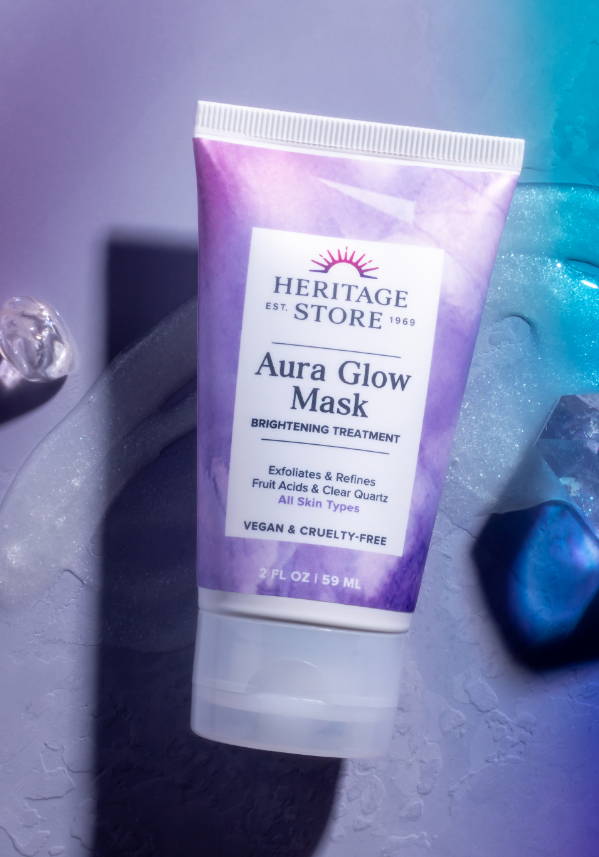 What Makes Us Heritage Store?
GOOD VIBES. CLEAN INGREDIENTS. GREAT SKIN.
Our formulas are made with only the essentials, keeping our ingredient list short so you get more of the good and less of the bad. We avoid unnecessary and harsh ingredients, always formulating to clean beauty standards.
All of our products are plant-based and as natural as possible. Nature never goes out of style. Our products are rooted in botanical formulations with timeless ingredients that have been used for generations.
Our signature Vor-Mag™ water is vortexed and magnetized to promote higher vibrations and energy. We also use crystals in our formulas which are cleansed in the ocean under a full moon, and set with an intention for maximum spiritual effect.
Treat yourself to our latest collection - four new products filled with brightening actives, clear quartz, and so much positive energy - to really get you glowing.