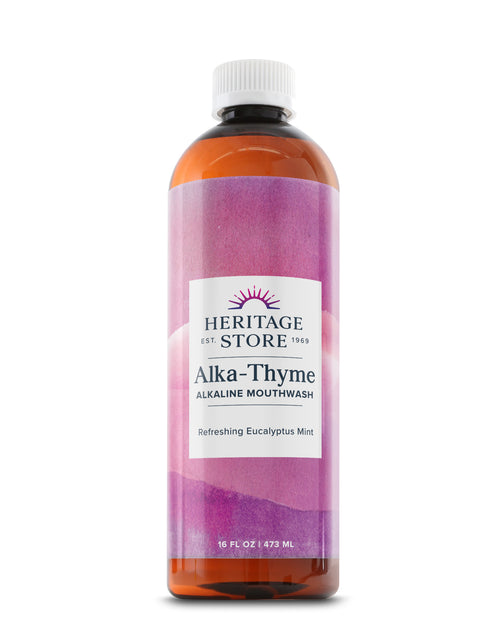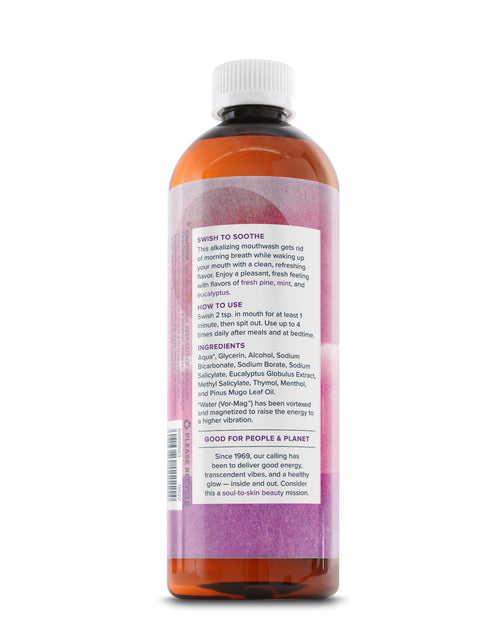 Much more than a mouthwash. A clean smile doesn't need to come at the cost of complex, harsh chemicals and dyes.
Details
Formulated for superior cleanliness and fresh, pleasant breath, Heritage Store Alka-Thyme™ Alkalizing Mouthwash uses grain alcohol and glycerin for gentle yet effective dental hygiene.
How to Use
As an alkaline mouthwash, swish full strength Alka-Thyme through teeth.
Ingredients
Water, Glycerin, Alcohol. Sodium Bicarbonate, Sodium Borate, Sodium Salicylate, Eucalyptol, Methyl Salicylate, Thymol, Menthol, and Pinus Pumilions (Pine Needle) Oil.
YOU MAY ALSO LIKE
Sorry, there are no recommended products.