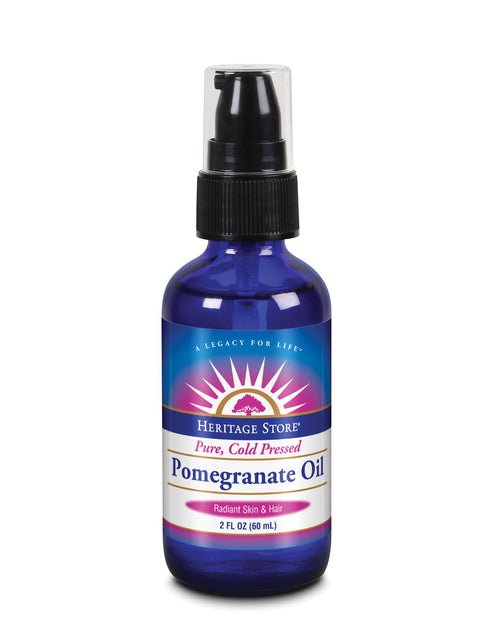 A more vibrant look to match your vibrant spirit.

When dry and dull skin and hair need a revitalizing boost for a more youthful radiance, add a few drops of pure, cold-pressed Heritage Store Pomegranate Oil to your daily self-care routine.

Used for centuries as a clarifying scalp tonic, pomegranate oil contains high amounts of naturally occurring punicic acid – a therapeutic compound known to strengthen and moisturize your hair for a softer, smoother touch and a glossier shine. Along with omegas, phytosterols, and vitamin E, the naturally nourishing properties of pomegranate oil soothe skin, help reduce the appearance of fine lines and wrinkles.

Highly absorbent, pomegranate oil won't weigh down your hair or leave any unwanted, oily residue. In short, for skin and hair as vibrant as you, trust Heritage Store.
Ingredients: Punica Granatum (Pomegranate) Seed Oil.
How To Use: Dispense a few drops and massage into clean skin.
YOU MAY ALSO LIKE
Sorry, there are no recommended products.